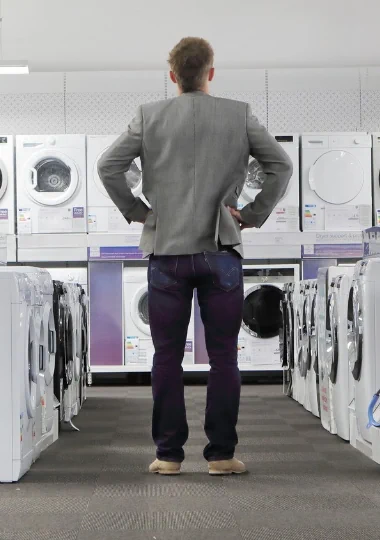 What is the difference between a front-loading washing machine and a top-loading one? How much does it cost to replace a washing machine? And, is the type of machine you choose to buy an important factor?
Front-loading vs top-loading
If you're shopping for a new washer, you'll want to know the differences between front-loading and top-loading washing machines. They both are great for cleaning clothes, but they do have their pros and cons.
Front-loading washing machines are much more efficient. Because they are more energy-efficient, they use fewer gallons of water. In fact, many front-loading models have an Energy Star rating. Top-loading washing machines tend to take longer to complete a cycle. Typically, a front-loading machine uses 13 gallons of water for each eight-pound load.
Although front-loading washing machines are better for the environment, they are more expensive and require more maintenance. They can be noisy and can cause damage to floors. Also, some models can have a bad smell. And some may need gasket replacement.
Overloading
Overloading a washing machine can have several negative effects. It increases the likelihood of damage to the washer, leaves the laundry unclean, and shortens the life of the appliance.
In addition, overloading a washing machine requires more water and power, which may cause higher electricity bills. The machine may also require additional cycles to complete the task. This could lead to an explosion in your laundry room.
Some appliances are more effective than others when it comes to overloading a washer. For example, LG front loader models will reduce their spin speeds if the balance is not corrected.
On the other hand, underloading a washing machine wastes time, water, and energy. Not to mention, it can cause excess vibrations, loud banging, and even break down.
Luckily, a number of manufacturers have designed their washers to alert the user if it's overloading. Some machines have digital menus, while others have a specific sequence to reset the machine.
GE front-loaders are the least serviced
GE is a well known name in home appliances. They have been in business for over a century and they are one of the largest home appliance companies in the U.S. Their products include microwaves, washers, dryers and refrigerators. There are several models to choose from in a variety of colors and finishes. Fortunately, you don't have to be a GE fanatic to own one of these great machines.
The GE UltraFresh Front Load Washer is a well-designed machine. It has many innovative features, including an auto detergent dispenser. This will save you from having to make frequent service calls.
For a relatively reasonable price, you can purchase a highly functional washing machine. These machines are more durable and reliable than you may think. In fact, it is possible to find a machine for under $1000. However, you will probably be asked to buy an extended warranty. You should be wary of outsourced warranties. Most of these companies don't provide the level of service that you would expect from a manufacturer.
Proper detergent is a breeding ground for mold, mildew, and bacteria
Mold and mildew can be a problem in the home. Aside from being unsightly, they can cause skin rashes and allergic reactions. Inhaling the spores can also irritate the throat.
When you notice a musty odor in your house, you should check your washing machine and dryer for mold. If you find it, clean it off with a disinfectant. You should also make sure to dry your towels thoroughly before storing them.
Using a disinfectant can kill the mold spores. Keeping your home dry and well-ventilated are also essential. However, you may not be able to get rid of the mold completely. It can reappear after the problem is addressed.
Cleaning the washing machine can also help. Make sure you wash your clothes at the recommended temperature. Use a cleaning solution that does not contain bleach. During the washing cycle, stop the flow of water as soon as the clothes begin to absorb it.
Cost to replace a washing machine
Washing machines can break down for many reasons. Generally, the price to repair a washing machine will depend on several factors, including the brand and type of washer you own, as well as the nature of the problem.
A washer that isn't spinning or draining properly is one of the most common problems. Usually, this is caused by a problem with the pump or hoses. If this happens, you will need to replace the faulty parts.
Another common issue is that the agitator doesn't work. Whether this is due to a broken agitator, or other issues, it can result in your clothes being unable to move through the water.
One of the most costly repairs you can make is to replace the inner drum of your washer. It's a relatively simple replacement, but the cost can vary depending on the model.
---
If you need help with your appliance, then you can look into the service section – Repair service In Tucson.